Hello Travelers! we are going to show you the best Puerto Plata Beaches.
Before continuing, stop by our previous post to learn a little about the best drinks you can find in Puerto Plata.
First of all, April has started with a gorgeous and bright shiny day in Puerto Plata. It is so blessingly hot that I am eating a mango ice cream while writing this blog (we are now at the peak of Mango season). Pay attention, because today we are going to show you the best Puerto Plata Beaches.
So, the reason? an important amount of tourists choose our beautiful town as holiday destination, has to do mostly to enjoy the beach. And although your hotel beach must be awesome. Here is the list of 10 MEGA Beaches that you should also visit while in Puerto Plata. Each of them has a different kind of tide, sand color, views and many more things that make those beaches unique!
This April we celebrate the MAJOR WEEK (Easter) from Friday 12th – to Sunday 21st. Those days you may expect crowded beaches, and extra safety measures taken by local authorities. So make sure to follow their directions in order to enjoy a better stay. And remember: don't leave any trash behind, and try to use plastic wisely. Let's protect our planet!
Go gather your beach gear, buckle up on your car/taxi, and follow me to those MEGA beaches!!
Puerto Plata Beaches – Playa Sosua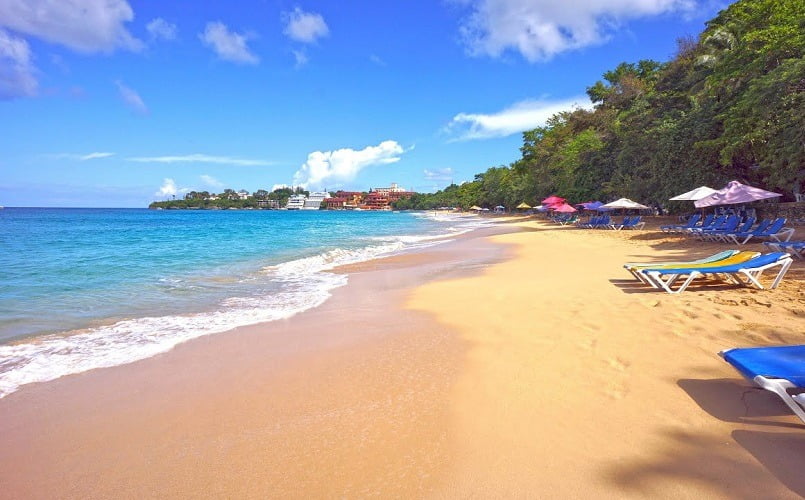 This one is our favorite one. MEGA clear water due to its special backwards tide that keeps it always clean. Delish Fried Fish and the best piña Colada you can find (check my Top 10 best Drinks Blog to read more about it). Tends to be very crowded on weekends, but on weekdays is very relaxing. You can also rent paddle boards or Banana boats for extra entertainment.
Puerto Plata Beaches – Playa Cabarete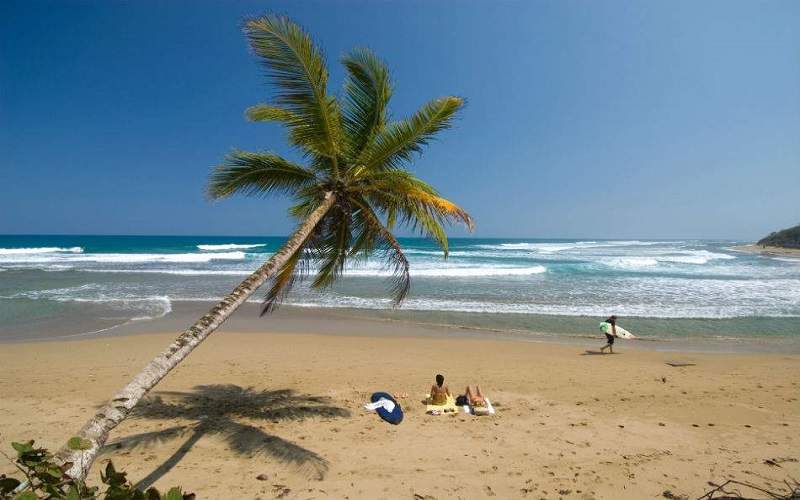 Similarly to the previous one, Cabarete is one of the top beaches in the world considered a MECA for Windsurf and Kitesurf.  Many school options from level 1 to the most expert one. Even if you don't practice the sport, it is a must visit, as it has lots of restaurants and bars with great ambiance. Plus the added great "views".
Puerto Plata Beaches – Playa Dorada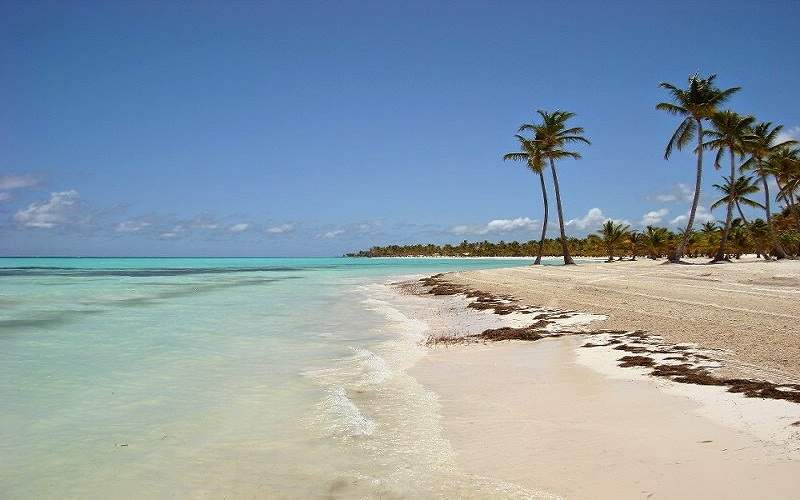 Most of the all-inclusive hotels of Puerto Plata are located there. Its name, "Golden Beach" describes the color of its sand. Depending on the area you visit, you either can have big waves or a small calm tide. Few kilometers of beach that will keep you fit on your vacations. Some restaurants are located  at that beach for everyone to enjoy. And there is a public access through El Pueblito.
Playa Encuentro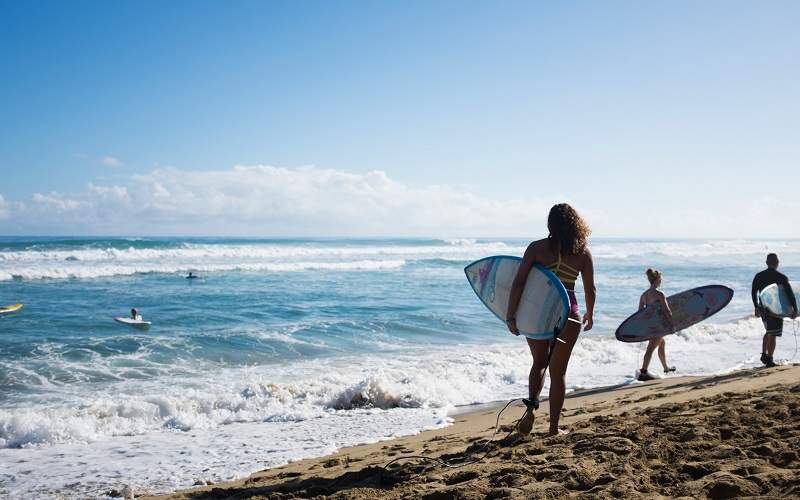 It's the preferred one for Surfers. Having MEGA waves most of the year, and still located on a very natural and unexploited area. Make sure to bring your drinks and snacks, as it is so "virgin" that still has nothing but trees and sand!
Playa Ensenada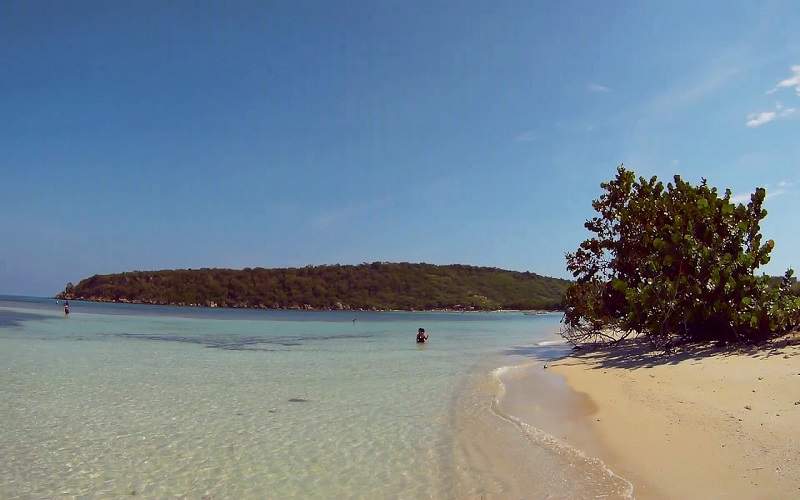 Located near La Isabela, this beach has very calm and clear waters. You can also take a boat trip to Cayo Arena (located in another province, but very near). Also still a "virgin" beach. But you can find some rustic mini restaurants that sells amazing food.
Playa Cofresi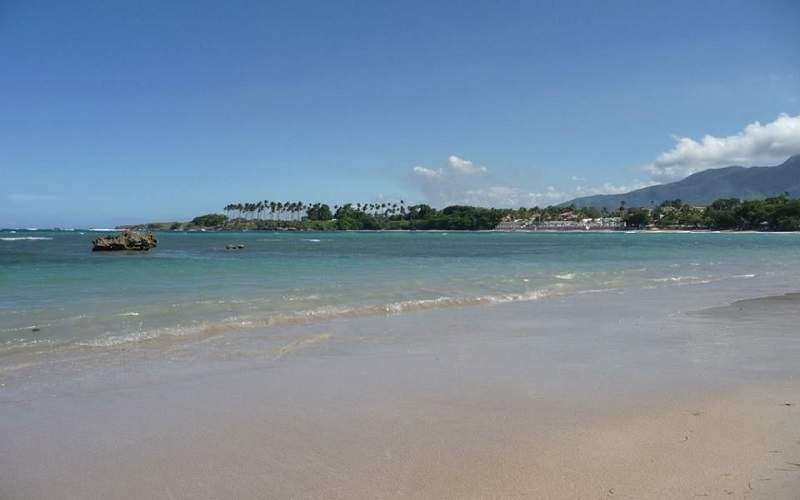 Located at the west part of the province. Darker sands and lots of trees.  Many restaurants around. And inside there, the biggest all-inclusive resort around, Lifestyle Holidays Vacation Club, and Ocean World Park & Marina (worth a visit too) are located here.
Playa Costambar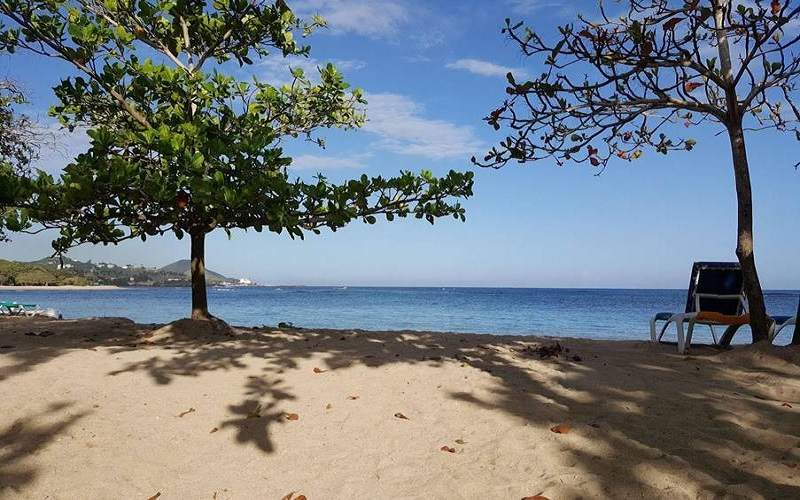 Its characteristical shallow waters, calm tide, lots of Sea Grape trees for shade, and easy Access, makes it one of the "folks" favorite. People use it more as a picnic area. Bringing their own chairs, shades, food and drinks. (Don't forget to pick up your garbage before you leave!)
Playa El Castillo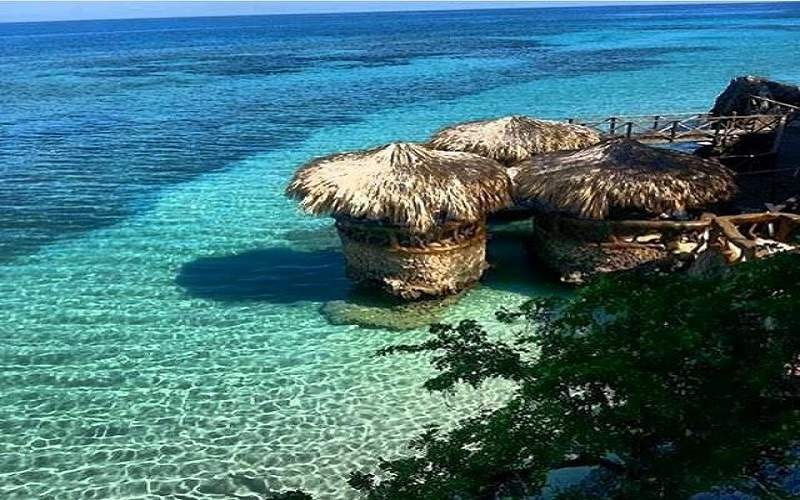 Another clear blue water gem, located in La Isabella. Really good local "mini restaurants" and there is also a place called: Fricolandia, that has mini "bungalows" that you can use for spending the day and/or stay the night with your private tents,with many "pool-beach"áreas.
Playa Guzmancito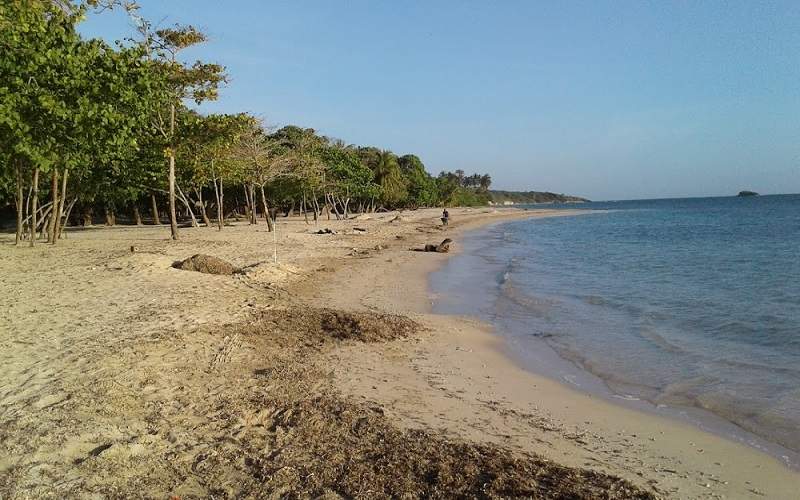 This beautiful, still "virgin" beach, close to the most rural areas of Puerto Plata, makes it one of the preferred one for Horse Back riding, buggy and 4wheels tours. It is pretty big and people also love to go on a "picnic"mood to this location.
 Playa Malecon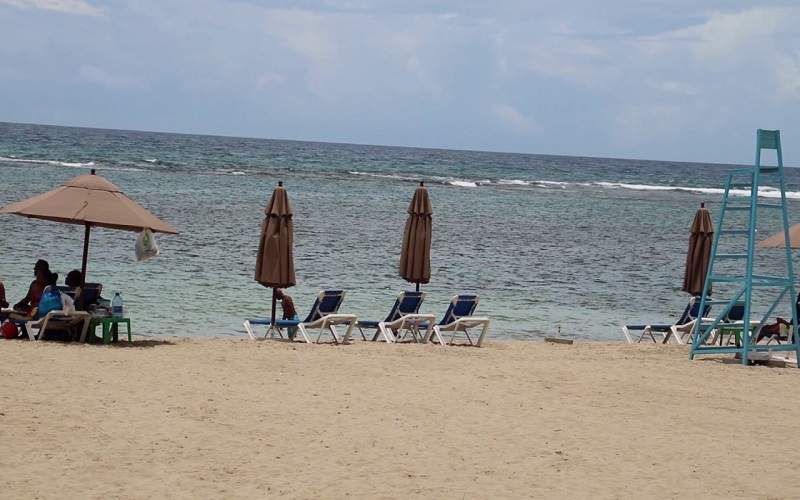 Malecon is our main and our longest sea side avenue, that goes from Playa Long Beach to La Puntilla (where our Fort and Amphitheater are located, another worthily visit). Going on this sea side avenue, you may find many different beach spots. Each of them, with a different kind of tide, waves and views. Some for relaxing (with restaurants), others with Surf Camp schools, and more than 3 littoral kilometers of blue water! It is town's people favorite spot on weekends, not only for the beach, but for drinks and enjoying their Dominoes games.
Don't stay with this list, take your map and keep "beach hopping" all around the area!
Things To Do In Puerto Plata – April 2019
But wait! once you finish you beach tour, at evenings and nights, there are plenty of more events and things to do. Don't miss the chance to get to learn more about our culture, by interacting with Dominicans in their own activities. Finally, the Dominican Republic can be cataloged among the main tourist destinations in the Caribbean region and Latin America, don't miss this opportunity.
Wednesday April 3rd – LUST By Mila – 6 PM – Street food restaurant Opening.
Also, saturday April 6th – Theater Play "Donde comienzan las guerras" – 6:30 PM at Ivan Garcia Theater.
Saturday April 6th – Wason Brazoban Concert at 8:30 PM at Blue Jack Tar.
Similarly, saturday April 13th – Movie projection "Mañana no me olvides" – 8:00 PM at Ivan Garcia Theater.
Saturday April 20th – Corona Sunsets at 6:00 PM at LUST After work.
Likewise, saturday April 20th – Spring Fest 2019 at Playa Dorada.
Saturday April 20th – EL Alfa Concert at Anfiteatro Puerto Plata.
Even more interesting, saturday April 27th – Theater Play "Retratos de una guerrera" – 8:00 PM at Ivan Garcia Theater.
Every Day – POP CINEMAS at Playa Dorada Plaza – Movies
Every Saturday – Sosua Artisan Market at Park las Flores, Sosua. From 4-10 PM
*I will be updating this blog each time I receive more events. So keep coming here for and updated Agenda!!
Mega Adventures offers you the best excursions in Dominican Republic. Thank you so much for following our blog! If you enjoyed it, please like, share and comment it. Until the next one!!
Related Links and thank you to:
https://www.instagram.com/megaadventuresdr/
https://www.facebook.com/MegaAdventuresDR/
https://www.facebook.com/FunEasyLanguageSchool/
https://www.discoverpuertoplata.com
*CLICK BELOW TO VIEW OUR TOURS
*CLICK BELOW TO SEE DETAILS AND MAKE RESERVATIONS