Hello Travelers!!
We are welcoming March, and this time we feel like introducing to you our top 10 PUERTO PLATA celebrities that have gained international fame. Those who have given our town some minutes of fame for being the hometown were their talent started. Puerto Plata has given birth to athletes, chefs, musicians, artists, singers, military, and politicians that helped our nation maintain its independent status.
As we always promote, Puerto Plata has it all!
Here´s our top 10!
Puerto Plata Celebrities – Al Horford (Basketball)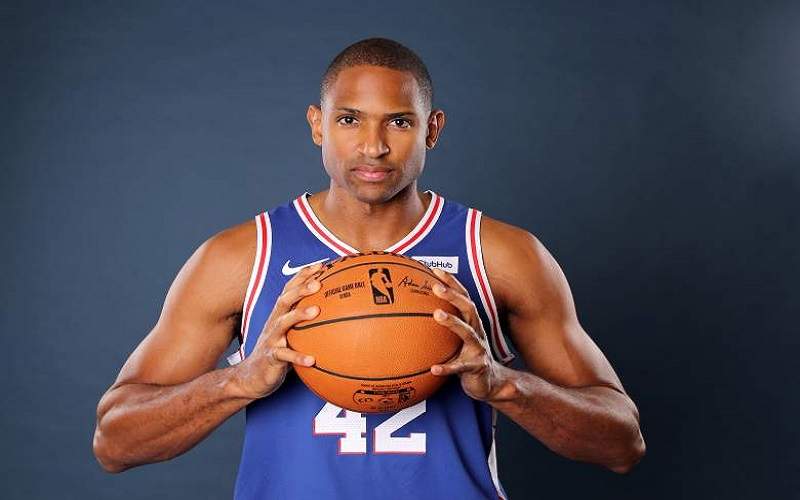 Al was born in the city of Puerto Plata on June 3, 1986. It is believed he lived his early childhood years at Barrio Invi, located in the nearby area of Caribe Tour Bus Station.
Horford is currently 33 years old and is 2,08m in height. He is part of the Philadelphia 76ers NBA. He is the son of Tito Horford, former basketball player and the reporter Arelis Reinoso.
In the summer of 2000, Horford and his family moved to Lansing, Michigan, and from that moment on, he started to excel first in his High School basketball team, then at college, and the rest is history.
Horford is the 6th Dominican player to play at the NBA and the 1st to participate at an NBA All-Star Game and be chosen in a Best Quintet as the 3rd player of the 5.
He also represents the Dominican Republic, the national team. On December 24, 2011, he married another talented Dominican, 2003 Miss Universe, Amelia Vega, with whom he has 3 children, 1 boy, and 2 girls.
Puerto Plata Celebrities – Rafael Solano (Musician)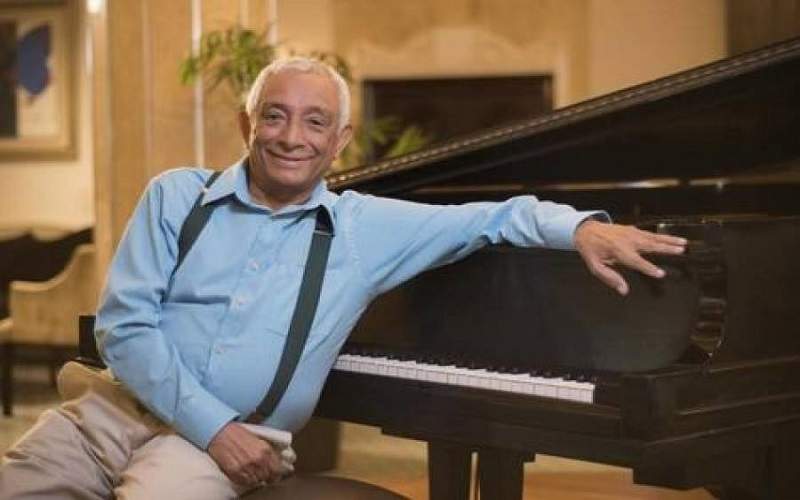 Born on April 10, 1931, currently 89 years old, Rafael Solano is a pianist, songwriter, author, and former ambassador before the UNESCO.
Composer of over 23 songs from diverse genres: romantic, folkloric, chorals, religious, merengue. His song ¨Por amor¨ (It is love) has been the Dominican song with the most projection worldwide, translated to several languages and interpreted by singers as Niní Cáffaro, Marco Antonio Muñiz, Jhon Secada, el Mariachi Vargas, Vikki Carr, and Plácido Domingo. Here is a version of this song by Eartha Kitt 
Puerto Plata Celebrities – Eduardo Brito (Singer)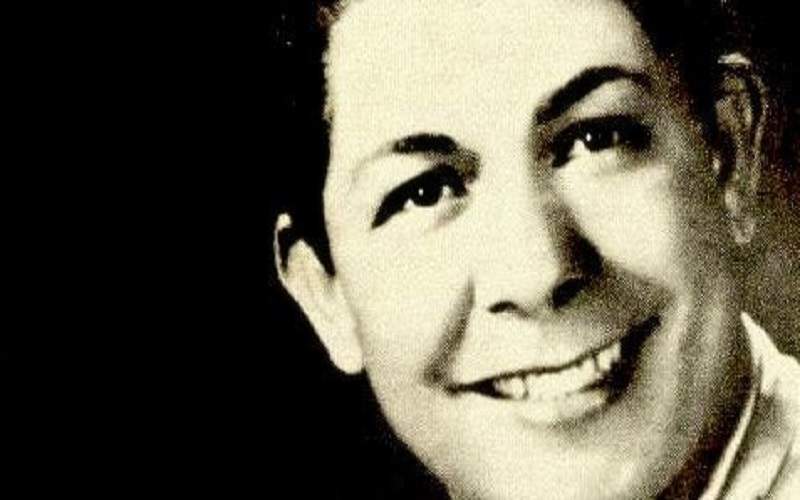 Eleuterio Brito Aragonés, best known as Eduardo Brito, was born on January 21, 1906, at Blanco de Luperon, Puerto Plata. He passed away on January 5, 1946.
Unfortunately, he lived a short life, but during his 39 years of life, he was able to accomplish so much. Eduardo was an opera baritone and Dominican operetta singer.
He is considered the national Singer of our Dominican Republic. He fathered 2 children. At the age of 10, he was known as ¨el limpiabotas que canta¨ (the shoeshine boy that sings).
His career formally started at 17 after festivals and presentations, from that moment on his career took off, presenting in parties, serenades, and shows nationwide.
Later on, he was able to participate at a Contest, and from there, he got to sing in NY, USA. He and his wife moved to the US to comply with all the proposals he was receiving. He, unfortunately, he started losing his voice in 1944 when he returned to the country with the help of his sister.
As a posthumous tribute to his career, the main hall at the National Theater in Santo Domingo was named before him, and later on, the Theater itself was renamed in honor to him as Teatro Nacional Eduardo Brito.
Puerto Plata Celebrities – Bartolo Colon (Baseball)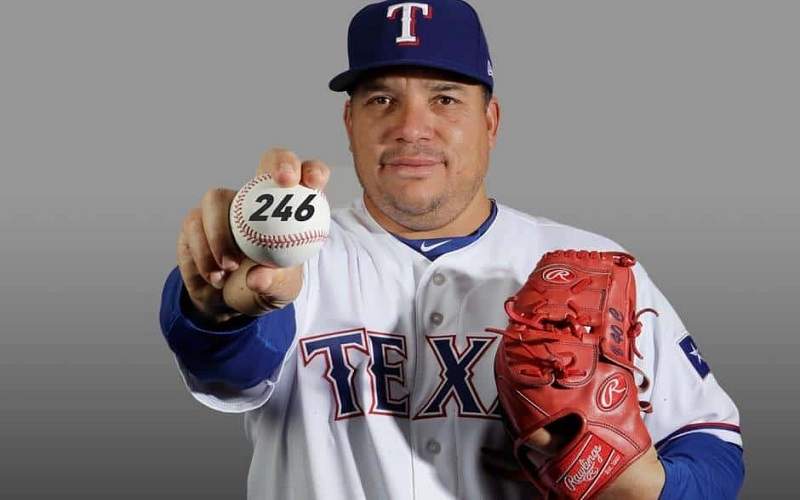 Bartolo was born in Altamira, Puerto Plata, on May 24, 1973. Currently, 46 years old. During his career, he was nicknamed ¨Big Sexy¨, he is a professional baseball pitcher for the Acereros de Monclova of the Mexican League.
He played in Major League Baseball (MLB) for the Cleveland Indians (1997–2002), Montreal Expos (2002), Chicago White Sox (2003, 2009), Los Angeles Angels of Anaheim (2004–2007), Boston Red Sox (2008), New York Yankees (2011), Oakland Athletics (2012–2013), New York Mets (2014–2016), Atlanta Braves (2017), Minnesota Twins (2017), and Texas Rangers (2018).
He won the Cy Young Award playing with the Los Angeles Angels of Anaheim in 2005. He is also the Latin-American pitcher with the most amount of victories at the Major League with 247, 2 over Dennis Martínez from Nicaragua.
Jaime Colson (Plastic Artist)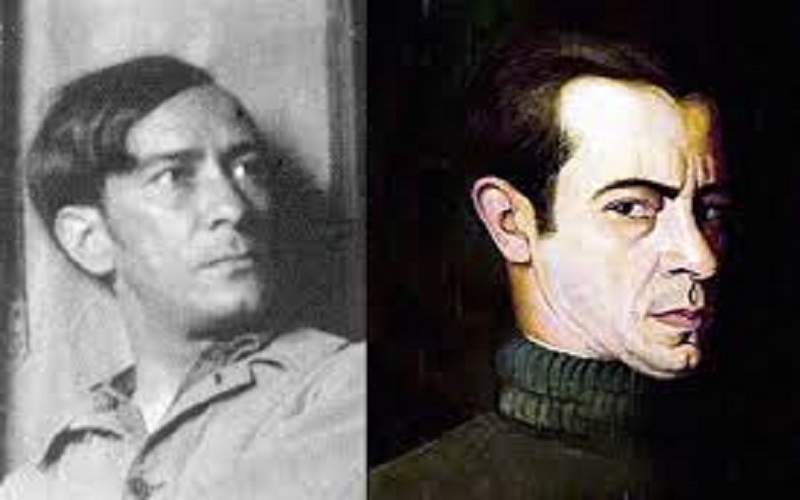 Jaime Antonio Gumercindo González Colson was born in Tubagua, a hamlet 15 km SE of Puerto Plata in 1901 and passed away in Santo Domingo in 1975.
He was the son of Antonio González, a Spanish merchant, and Juana María Colson Tradwell, a Dominican woman of European American descent.
He was a modernist painter. He, along with Yoryi Morel and Darío Suro, is considered one of the founders of the modernist school of Dominican painting.
Colson moved in 1918 to Spain, where he studied art in Madrid and Barcelona. He lived in Paris from 1924 to 1934, where he was greatly influenced by Cubists.
Primarily a figurative artist, Colson experimented with several different artistic styles, including Cubism, Surrealism, and Neoclassicism. His artistic friends included José Clemente Orozco, David Alfaro Siqueiros, and Diego Rivera.
Gregorio Luperón (Military & Politician)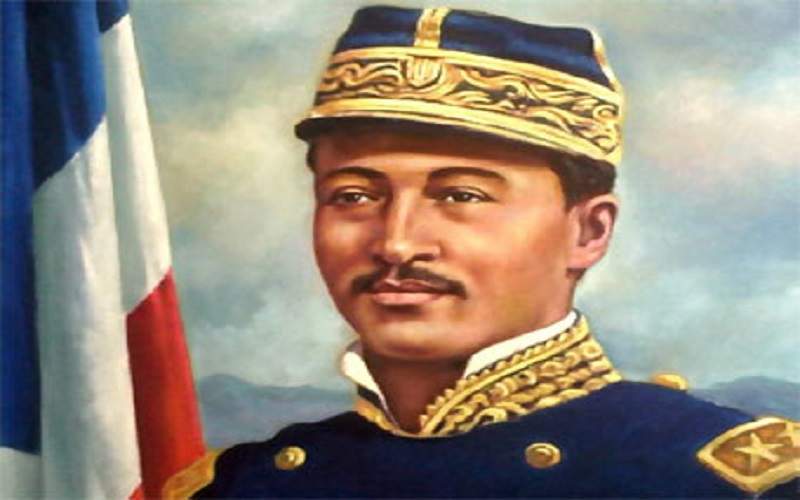 Gregorio Luperón was born on the 8th of September, 1839, in the city of Puerto Plata (then officially called Port-de-Plate, in French).
Currently, his family home serves as his museum located at 12 de Julio Street. His parents were Pedro Castellanos and Nicolasa Luperón.
His father was a middle-class white man that never recognized him as his son. His mother Nicolasa Duperon, French last name that later changed to Luperon, owned a ventorrillo (rudimentary market stall) that sold homemade foodstuff such as piñonate, a local delicacy made of sweetened pine-nut kernels.
Most of these were sold on the street by Gregorio and his siblings to help the family livelihood. He died at the age of 58 on May 21, 1897.
He was a Dominican military general and statesman who was the leader in the restoration of the Dominican Republic after the Spanish annexation in 1863. Some historians believe this one to be the real independence process (war) of DR. I invite you to visit his museum and be delighted to transport yourselves to that era and learn more, first hand, about him, his life and his family.
Wilfrido Vargas (Musician)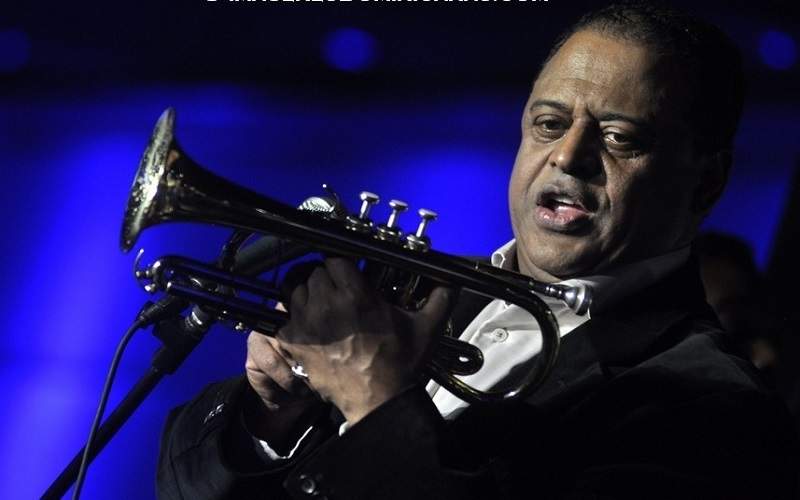 Wilfrido Radhamés Vargas Martínez was born in Altamira, Puerto Plata, on the 24th of April 1949. Best known as Wilfrido Vargas, he is a singer, trumpeter, vocalist, arranger, musician, and orchestra director as well as one of the greatest musicians to whom the internationalization of the merengue musical genre is due.
He was always surrounded by musical influences, since his father, Ramón Vargas, was an accordionist and guitarist, and his mother Bienvenida Martínez, a flutist and guitarist.  In November 2018, he was awarded the recognition as Musical Excellence during the Latin Grammy Awards. Since 2010 he lives in Colombia.
Mike Mercedes (Chef)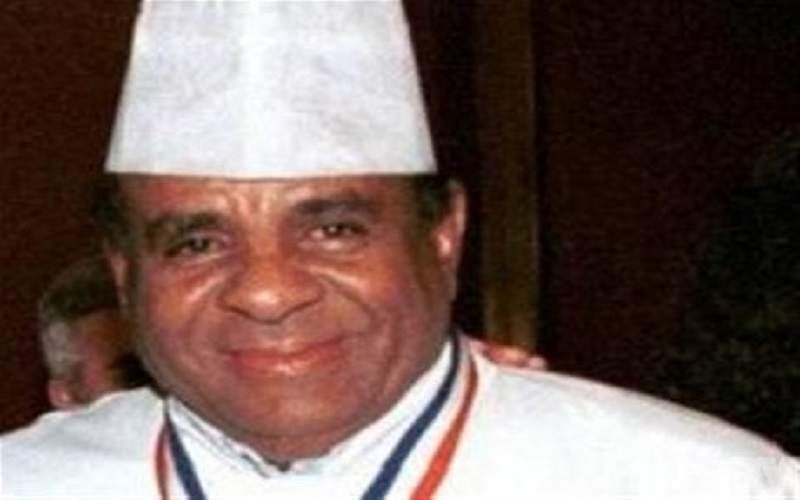 Miguel "Mike" Mercedes Jiménez was born on January 6, 1936, and passed away on June 29, 2010. He was a Dominican gastronomist of international fame, who got to cook for international celebrities.
His career lasted about 50 years. During the 1970´s he abandoned law school at UASD University to start cooking for personalities as the pope Juan Pablo II, the Spanish king and queen Juan Carlos 1 and Sofia Borbon, Beatriz I from The Netherlands, Golda Meir, Francois Mitterrand, President Carlos Menen of Argentina, Arnoldo Alemán President of Nicaragua, Hugo Chavez President of Venezuela and many singers as well.
Lisvel Eve Mejia ¨China¨ (Volleyball)
China was born on September 10, 1991, in Puerto Plata, currently 29 years old. She is a female volleyball player who played for the Women's National Team at the 2012 Summer Olympics.
She also played the 2008 Olympic Qualification Tournament in Japan. There the team ended up in fourth place and did not qualify for the 2008 Summer Olympics.
Shortly afterward, Eve claimed the gold medal at the 2008 Women's Pan-American Volleyball Cup in Mexico as a sixteen-year-old. Eve was the youngest athlete during the 2007 FIVB Women's World Cup; there, she ranked 9th with her national team.
She was chosen 2008 Athlete of the Year of her native province of Puerto Plata by the Guild of Sports Writers. She is married to the Professional baseball player of Arizona Diamondbacks Damian Ismael Defrank Campusano.
Jorge Severino (Artist)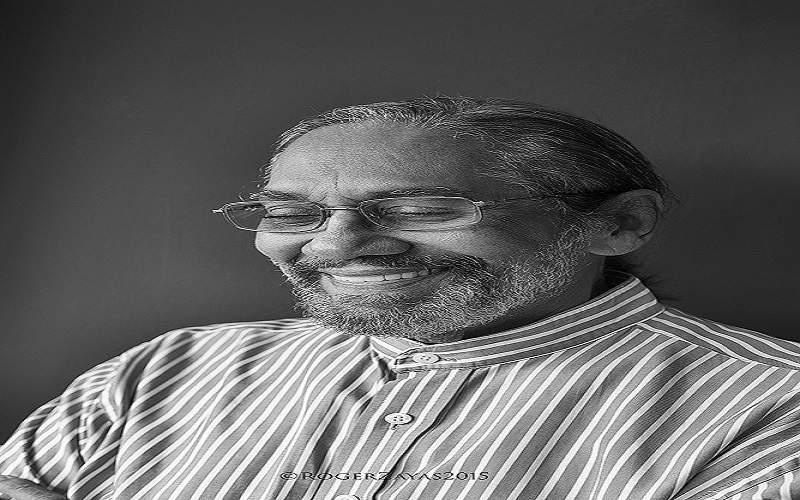 Jorge Alberto Severino Contreras was born in the city of Puerto Plata on December 6, 1935, son of the recognized bohemian musician and singer also from Puerto Plata, Jorge Alberto Severino Peralta, and Elena Bienvenida Contreras Navarro.
His grandfather was from Saint Thomas and came to live to Puerto Plata during the XIX century, he was a carpenter that built some of Puerto Plata beautiful Victorian Houses. With this background, it was expected that he would excel culturally somehow.
However, he started studying Medicine in the city of Santo Domingo, which he ended up abandoning. He became an outstanding painter, watercolorist, who has won several awards at both national and international painting competitions.
Events And Things To Do In Puerto Plata


First of all, every Day – POP CINEMAS at Playa Dorada Plaza – Movies

Also, every Tuesday – Bohemian Night  (Old Romantic music) + 2×1 Mojito's night  at MECLAO Rooftop Lounge

Further, every Thursday – TBT Night ( Previous years' Hits) at MECLAO Rooftop Lounge

Subsequently, every Thursday –  Live Saxo Music at Casa 40 –  8:00 PM

Every Thursday and Saturday – Live Music at  Green Jack  –  8:00 PM

Likewise, every Friday – Karaoke and Great Ambiance at VITT's (Umbrella street) – 9:00 PM

Every Saturday:  Sosua Artisan Market at Park las Flores, Sosua. From 4:00-10:00 PM

Similarly, every Thursday and Saturday – Live Music at  Green Jack  – 8:00 PM

Also, every Sunday – Peña del Cigar (Cigar smoking club) at Green Jack – 11:00 AM

To sum up, every Sunday – Family Evening at Vitt's Umbrella Street – Characters for kids – 6:00 PM
Finally, thank you so much for following our blog! If you enjoyed it, please like, share, and comment on it. Until the next one!!
Related Links and thanks to:
https://www.instagram.com/megaadventuresdr/
https://www.facebook.com/MegaAdventuresDR/
https://www.facebook.com/FunEasyLanguageSchool/
https://www.discoverpuertoplata.com
Megaadventuresdr.com – Puerto Plata #1 Excursions Tours
*CLICK BELOW TO VIEW OUR TOURS
*CLICK BELOW TO SEE OUR PACKAGES AND MAKE RESERVATIONS