Films – Top 10 Shot in Puerto Plata
Hello Travelers!
Firstly, once again we are here to provide you with valuable information that will make your stay amazing experience in our province. City tours were never better, with us you can create of your experience a personal rally in which you will get to discover so much more than you were in for before booking your vacations at our unique destination.
Secondly, this time, we bring you a bit of Hollywood and Independent Films Productions to snoop into while walking around town.
Puerto Plata has been the scenario of so many interesting films and productions. Come along and reproduce some of these movies' scenes for yourself and recreate that special moment while this time the protagonist is you!
1. Puerto Plata Films – Jurassic Park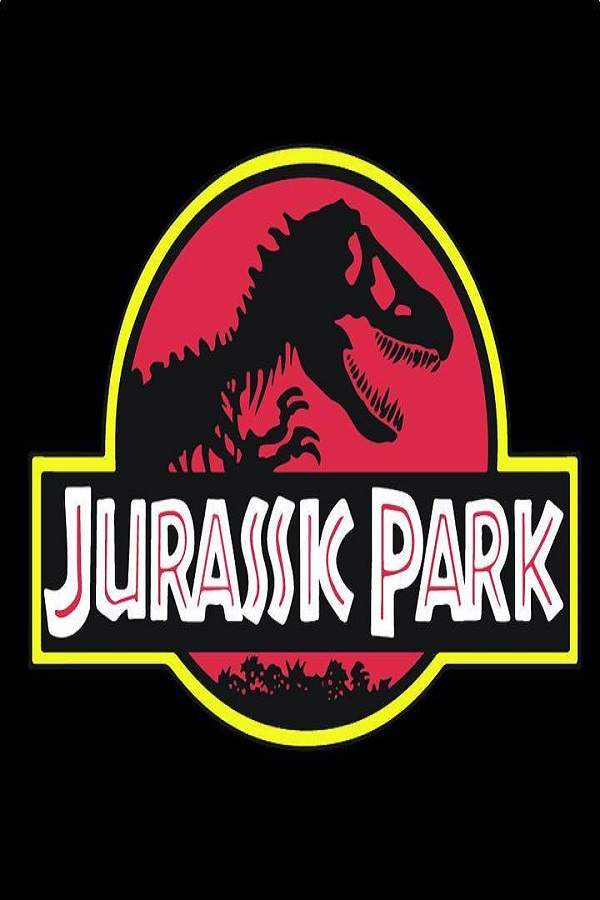 In 1993 Steven Spielberg filmed Jurassic Park, this 1st movie of the series won 3 Oscar Awards. Some of its scenes took place in our beautiful Dominican Republic and most importantly, in our town, Puerto Plata. Unquestionably, one of the most popular films.
"The Ambar Museum" located at 12 de Julio St., No. 24 (Close now due to renovations), had the iconic Amber fossil with mosquito that is presented at the very beginning of the movie. To cOver fifteen percent of the film was shot in Puerto Plata, Dominican Republic, both at the Amber Museum and Isabel de Torres Mountain.
2. Puerto Plata Films – Love Wrecked
The movie is about a young girl (Amanda Bytes) who is suddenly alone at a tropical island with the top musical idol of the moment. By the way, many of my friends were part of the "crow"of the movie.
About 80% of this movie was filmed in 2004 at the former Sun Village Resort & Spa in Cofresí, Puerto Plata, currently Cofresi Palm Beach & Resort.
This film directed by:
Randal Kleiser ("Grease").
Written by Stephen Langford ("Just Deal").
Starring Amanda Bytes ("What a Girl Wants").
Chris Carmack ("The O.C.").
Jonathan Bennett ("Mean Girls").
Jaime-Lynn DiScala ("The Sopranos").
Fred Willard ("Monster House").
Kathy Griffin ("My Life On The D List").
Lance Bass ("On The Line").
3. Puerto Plata Films – Cabarete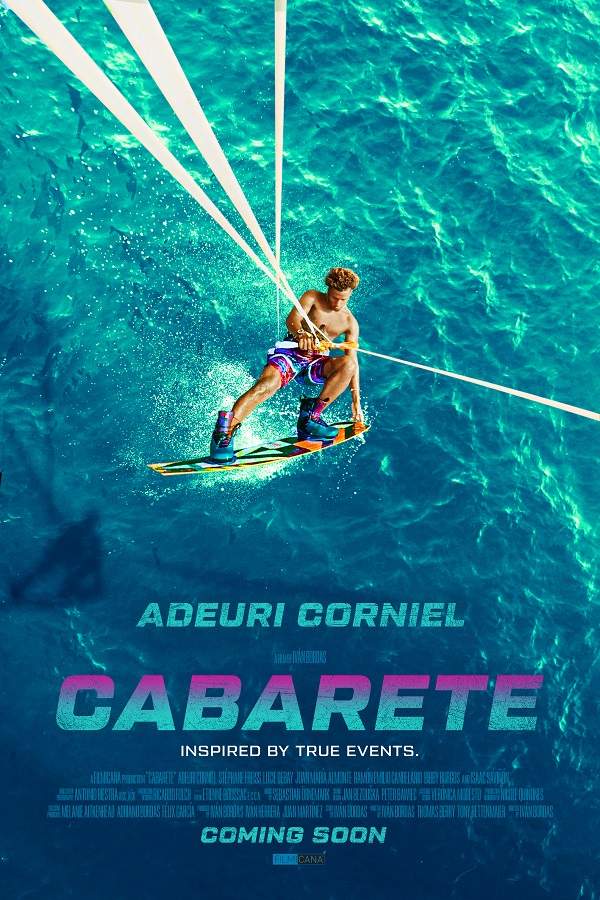 An exciting drama about a teenage kite surfer from the Dominican Republic that sets out to compete professionally in the coastal town of Cabarete, but soon gets caught up in an endless stream of hard partying that attempts to get the best of him.
This movie directed by Ivan Bordas Butler and Starrred by Stéphane Freiss, Lucie Debay, Ramón Emilio Candelariowas filmed at Cabarete beach.
4. Noa Noa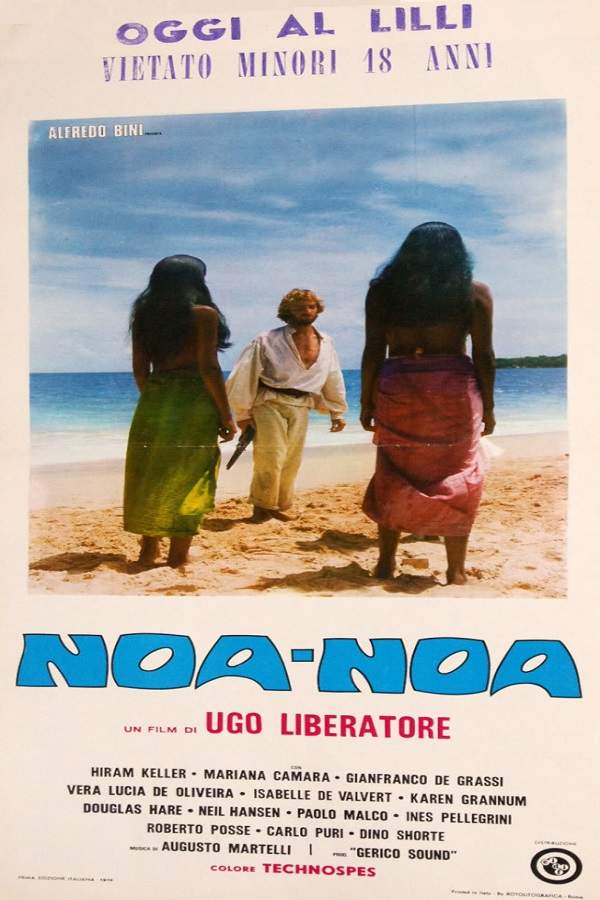 Not all movies filmed at our Puerto Plata beaches are so recent, we also have a 1974 movie, directed by Ugo Liberatore and starred by Mariana Camara, Diogenes Castillo, Gianfranco De Grassi.
The Plot is about British survivors of the mutiny on the H.M.S. Bounty plus some Polynesian men and women from Tahiti are stranded on a Pacific island of Pitcairn. Soon strife, racial tension and bloody violence erupt. British survivors desire Polysenian women and this is the main reason of bloodshed on Pitcairn.
5. Puerto Plata Films – Traumhotel
This one is not a continuous series with consistent story continuity, but a number of essentially independent stories, 'Love Boat without the cruise ship'.
Each episode is set in a different exotic holiday destination, interweaving the adventures of local inhabitants and hotel staff and some of the hotel guests, whose problems usually root at home in Europe, with ample images of the local nature, traditions, monuments, wildlife etcetera.
(Note taken from KGF Vissers). This 2004 filmed, produced by Lisa Films, took place in different towns of our country, but contains scenes taken in Puerto Plata, at the local public market, the Amber Museum street corner and at one of the VIP Areas of Lifestyle Holidays Vacation Resort.
In New York City a local surfer finds himself on a long and frustrating weekend commute to get to the local beach break, only to be let down by the comical lack of surf.
Meanwhile another surfer (Played by Tyler Breuer, co-founder of the NYSFF) and his girlfriend take a flight to Puerto Plata in the Dominican Republic to get away from the city life. They find rest, relaxation, waves, and even a little romance.—Gareth Cox
This is a 2009 New York Surf Films Festival sponsored by Jet Blue and The Dominican Republic. Written and directed by Jeremy Dean, Director of photography Gareth Paul Cox, original music recorded on the Frontier by Jeremy SH Griffith, staring: Donna Masri, Tyler Breuer, Shane Batty and Dan Gregor.
7. Un 4to de Josué or a 4th of Joshua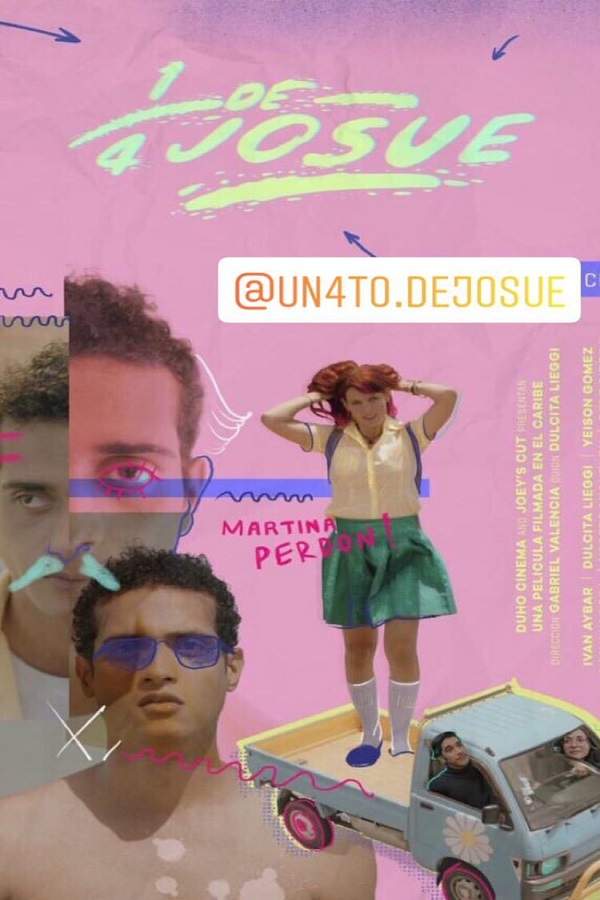 Filmed in 2018 Josué, an eccentric high-school boy, sets out to win the heart of his classmate Martina before graduation. Director:  Gabriel Valencia. Writer:  Dulcita Lieggi Stars:  Ivan Aybar, Criestela Gómez, Jeyson Gómez. It shows scenes taken at Pico Isabel de Torres, Puerto Plata, Dominican Republic.
8. Puerto Plata Films – Hay Un País En El Mundo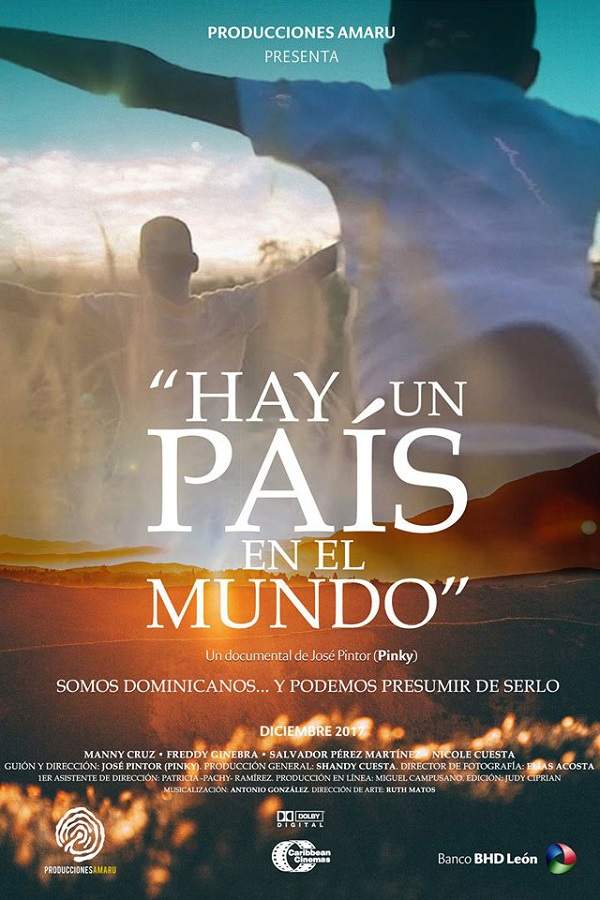 "There's a country in the world", based on the Poem of the same name from Pedro Mir, outstanding dominican writer, this is a national registry of Dominican literature, painting, economy, society, gastronomy, agriculture and popular art. Directed by José Enrique Pintor and starred by José Alcántara, Tony Almont, Nancy Alvarez. One of the popular Puerto Plata films.
9. Puerto Plata Films – The Bachelor Canada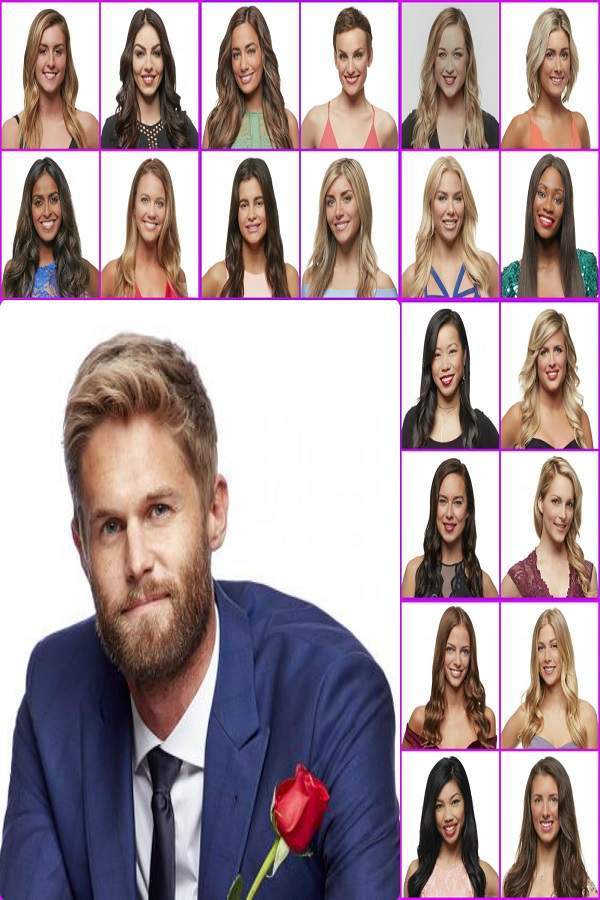 The Bachelor Canada (season 3) is the third season of the W Networkreality television series The Bachelor Canada.
The season premiered on October 11, 2017. This season features 33-year-old Chris Leroux, a retired professional baseball player from Mississauga, Ontario.
On Week 6, Original airdate: November 15, 2017 The Group Date One: Brittany M., Jessie, Stacy, Meghan is planned to meet Chris at a theatre in Puerto Plata,(The ocean world Bravissimo Show stage) where they discover that they will be learning how to dance like Dominican showgirls and will later perform in front of a live audience.
Later on during the One-on-one dates: Chris invites Mikaela to spend a casual day with him walking around Puerto Plata, where they sample rum at the Brugal Factory and learn how to roll cigars.
Later that evening, they have dinner at Fortaleza San Felipe and end the night by watching fireworks from the rooftop of the historic fortress. During the fireworks display, Mikaela tells Chris that she is falling in love with him. Mikaela gets a rose.
By the way, one of the places chosen for the film, is the Mares restaurant.
Can you find the blue doors around town?
10. Puerto Plata Films – Ocean Treks With Jeff Corwin (Documentary)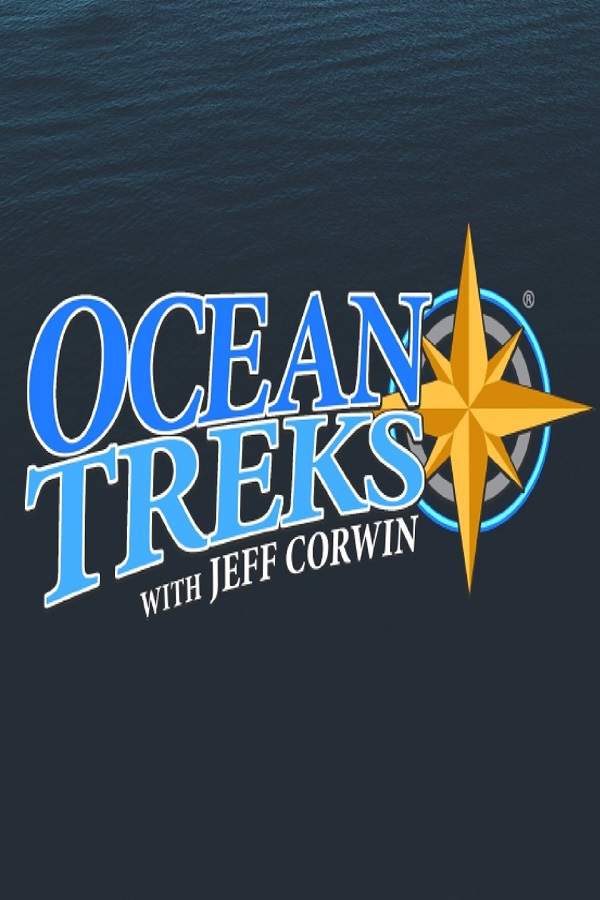 Season 1, Episode 9: Ocean Treks in the Dominican Republic with Jeff Corwin aired on Saturday, November 5th, 2016 on ABC in 72 countries.
The famous conservationist, television host, and producer, Jeff Corwin, cruises (literally) to the Dominican Republic in search of hidden, natural treasures in an episode of a new TV series called Ocean Treks.
The brainchild of mega-corporation, Carnival Corp., the series is one of three original series' airing on three different major networks, all produced with the intention of expanding the market for cruise vacations by "visiting the greatest port cities on the planet."
Jeff arrived at the brand new, state of the art Amber Cove in Puerto Plata, Dominican Republic aboard Carnival's newest venture, a "voluntourism" cruise line named Fathom.
When he disembarks, he heads off on an excursion to visit some of our region's prized attractions like the majestic 27 Waterfalls of Damajagua and the ancient caves of El Choco National Park. (text cited from https://villataina.com/ocean-treks-dominican-republic/)
What part of this into did you recognize as part of our beautiful Puerto Plata?
To sum up, i hope you can recognize the places those films were shooted at. Thank you so much for following our blog! If you enjoyed it, please like, share, and comment on it. Until the next one!!
In conclusion, and for the FUN Part, here the activities and things to do in Puerto Plata for OCTOBER  2019. Don't stay at your hotel or home, and join the folk to enjoy and understand more of our fun and picturesque culture!
Events
Every Day – POP CINEMAS at Playa Dorada Plaza – Movies.

Also, every Tuesday – Bohemian Night  (Old Romantic music) + 2×1 Mojito's night  at MECLAO Rooftop Lounge.

Every Thursday – TBT Night ( Previous years' Hits) at MECLAO Rooftop Lounge.

Also, every Thursday –  Live Saxo Music at Casa 40 –  8:00 PM.

Every Thursday and Saturday – Live Music at  Green Jack  –  8:00 PM.

Subsequently, every Friday – Karaoke and Great Ambiance at VITT's (Umbrella street) – 9:00 PM.

Every Saturday:  Sosua Artisan Market at Park las Flores, Sosua. From 4:00-10:00 PM.

Every Thursday and Saturday – Live Music at  Green Jack  – 8:00 PM.

Also, every Sunday – Peña del Cigar (Cigar smoking club) at Green Jack – 11:00 AM.

Every Sunday – Family Evening at Vitt's Umbrella Street – Characters for kids – 6:00 PM.

Similarly, every Sunday – Karaoke + 3×2 Coronas at Lust AfterWork – 8:00 PM.

Every Wednesday – October Month – Dewars' Drinks night – 2xRD250 – at Lust Afterwork – All night.

Likewise, every Friday  – October Month – Coronas' Drinks night – 2xRD250 – at Lust Afterwork – All night.

Every Sunday  – October Month – Dewars Drinks night – 2×3 – at Lust Afterwork – All night.
Further, in November
Friday Nov 1st – Jazz Festival – Playa Alicia – Sosua – 8 PM.
Saturday Nov 2nd –  Theatrical Play "Nuestra señora de las nubes" – Teatro Ivan Garcia – 8 :00PM.
Sunday Nov 3rd – Apiñonao  Bazaar Food  – Parque de la Libertad – Puerto Plata.

Saturday Nov 9th-  Theatrical Play "Ahora que vuelvo, TOM" – Teatro Ivan Garcia – 8 :00PM.

As well, saturday Nov 19th-  "Cuentos Contigo" – Teatro Ivan Garcia – 6:30  PM.

Saturday Nov 23rd –  El Conjunto Quisquella Concert – Anfiteatro Puerto Plata – 9:00 PM.

Penultimate, saturday Nov 30th –  Diomary La Mala – Tasting Menu and Show-  At Vitt's Umbrellas Street – 8 PM.

Saturday Nov 30th – Welcome to the Christmas Concert – Anfiteatro Puerto Plata – 9:00 PM.
Thank you so much for following our blog! If you enjoyed it, please like, share, and comment on it. Until the next one!!
Related Links and thanks to:
https://www.instagram.com/megaadventuresdr/
https://www.facebook.com/MegaAdventuresDR/
https://www.facebook.com/FunEasyLanguageSchool/
https://www.discoverpuertoplata.com
Megaadventuresdr – #1 Service For Excursions in Puerto Plata.
*CLICK BELOW TO VIEW OUR TOURS
*CLICK BELOW TO SEE DETAILS AND MAKE RESERVATIONS