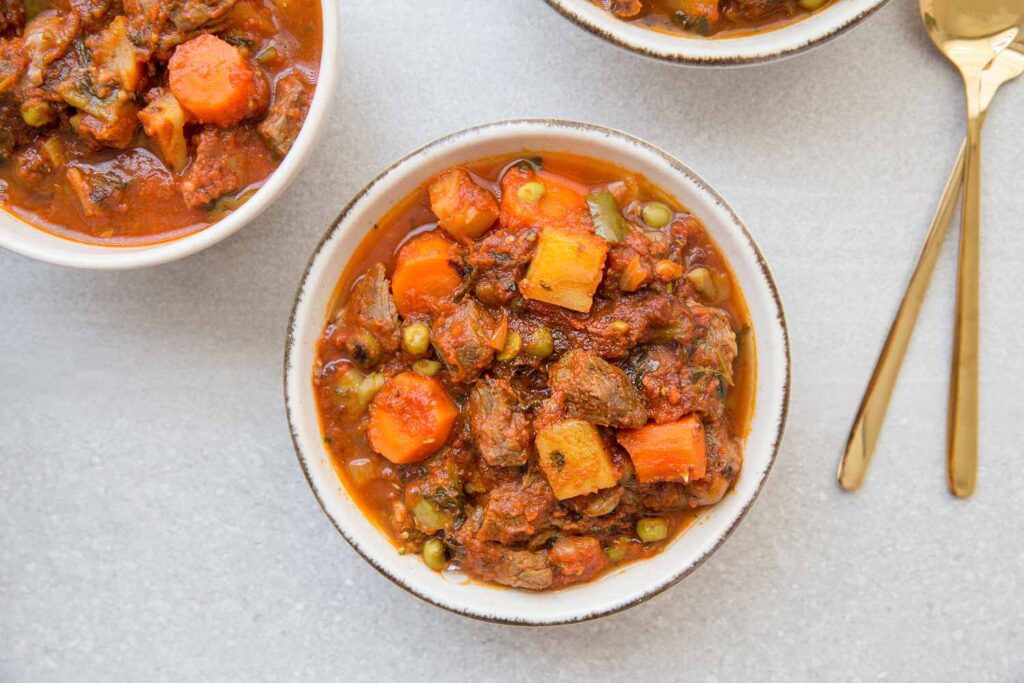 Hello Travelers!!
Here we are sharing our Homemade Dominican style Stewed Beef recipe:
Ingredients:
• 2 pounds of chopped beef meat, cut into 1-inch chunks
• 1 tablespoon olive oil
• 1 large cubanelle, or green bell pepper, seeded and chopped
• 1 large onion, chopped
• 4 cloves garlic, chopped
• 2 cups cilantro leaves, chopped
• 2 tablespoons white distilled vinegar
• 1 teaspoon dried oregano
• 1/2 cup tomato sauce
• 1 tablespoon salt, more to taste
• 3 large carrots, chopped
• 1/2 pound potatoes, peeled and diced
• Freshly ground black pepper, to taste
Steps to Make It
-Gather the ingredients. Brown the stew meat in the olive oil for about 20 minutes in a large soup pot over medium heat. Add the cubanelle pepper, onion, garlic, cilantro, oregano, tomato sauce, 1 cup water, and salt. Reduce the heat to medium-low and simmer for 1 hour. The vegetables and tomato sauce juices should cook down into a thick sauce. You can add more water if the sauce is too thick. Turn the heat to medium after 1 hour. Add the last ingredients: carrots, potatoes, olives, salt, and pepper to taste. Reduce the heat to low when the stew begins to boil. Continue cooking over low heat until you find the tenderness or flavor you want – it could be approx. 30 min – 1 more hour.
Here is a video to better illustrate you: